AUTHENTIC FAITH CONFERENCE
Saturday October 13th and Sunday October 14th
At Tree of Life, we want each of you to be full of the Word, full of the Spirit, full of the nations, and full of love. We want your faith in Jesus Christ to be authentic, not religious. So we have assembled two of the most authentic believers in the world to come and share their hearts and love with you. This conference is going to touch every single Tree of Life Church in this weekend.
Bengt Wedemalm is a dynamic preacher and pioneer. Born in 1961 and in ministry for 30 years, he is travelling extensively and has ministered in 60+ nations. Already in the beginning of the 80s he went into the former Eastern Bloc as one of the first pioneers proclaiming the good news of Jesus. God used Bengt in miraculous ways to open up closed nations (like Albania) and he was involved in planting churches in all the former communist countries. Also Bengt has been reaching out extensively to the Islamic nations; he loves and enjoys the challenge of a closed door.
Arthur Meintjes has a passion to see leaders established in the grace, love and peace of God. A revelation of the love and mercy of God brought about a great change in Arthur's life, family and ministry. Kingdom Life Ministries International was born out of a desire to see leaders in the Christian as well as business world established in God's goodness and grace. Arthur travels throughout the world revealing the Gospel of Peace, God's unconditional love and mercy to build, repair and restore those who are disillusioned, suffering and brokenhearted.
We are truly honoured to have these great preachers with us, bringing us all into Authentic Faith.
The Messages of Authentic Faith
BENEFIT FROM THIS MESSAGE?
Galatians 6.6 says "Let him that is taught in the word communicate unto him that teacheth in all good things". When you are benefiting from great teaching, it is always wise to invest in the ministry that is teaching you. We are committed to making these teachings free of charge across the world, why not help us in our mission and help other people hear the powerful, uncompromised teaching you are listening to today?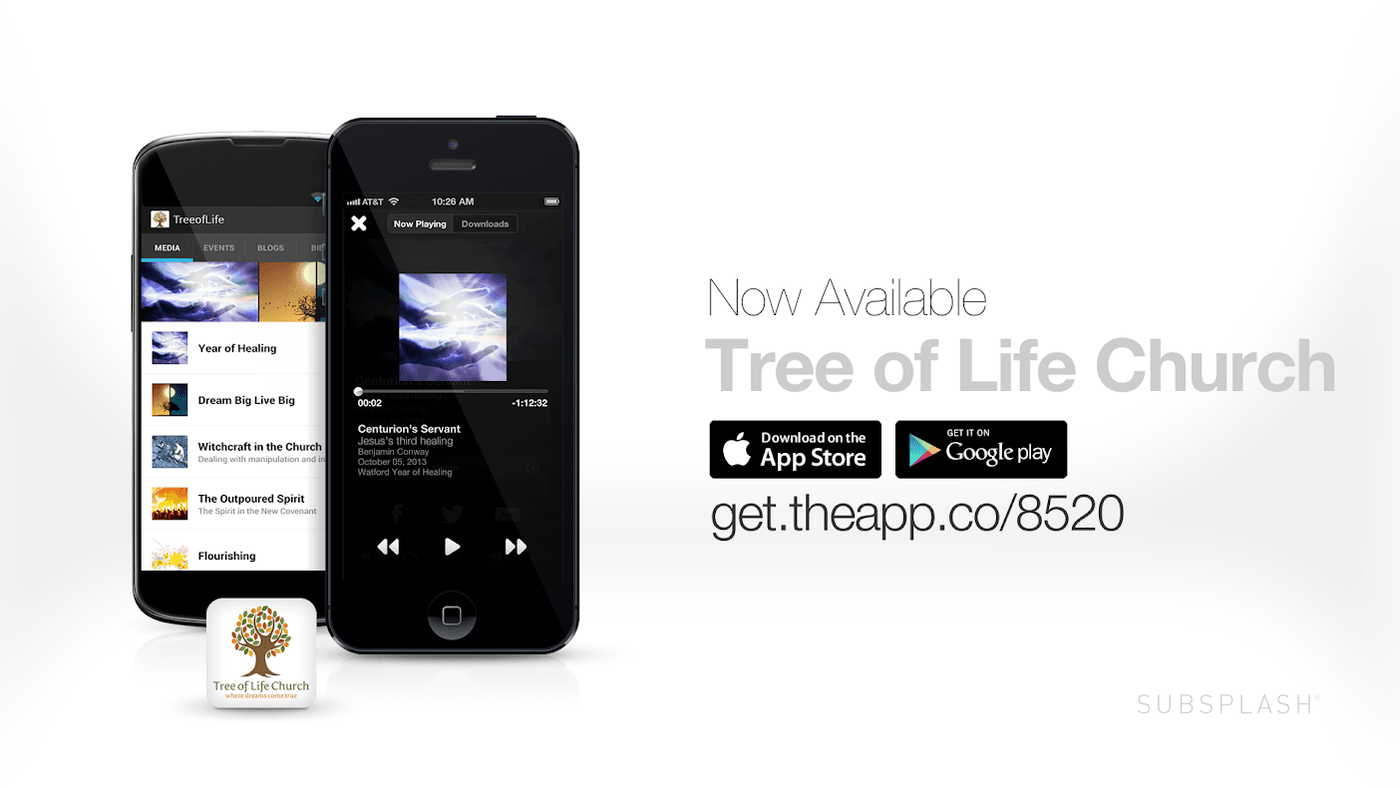 You can listen to over two hundred messages on your phone, never miss another Tree of Life event, read our pastor's blogs, and join our annual read the Bible plan through our exceptional app. Download it today from Google Play or the Apple store absolutely free!