OUR SUMMER CONFERENCE IS GOING TO BE AWESOME!
Our summer conference this year is going to change your life. That is not an idle boast, we have the right combination of speakers, worship leaders and family events to help propel you into your destiny. It is going to change your life forever.
Heal the Nations is the summer family conference of the Tree of Life Family, and it is going to be awesome. We are so excited to have international ministries such as Gerry Garzia, a powerful anointed healing evangelist, and Marcus WIck, a genuine prophet from the United States. Robert Maasbach, the apostle from Holland with such a deep revelation of the grace of God, and Benjamin Conway, the pastor and founder of the Tree of Life Family. We are also very excited to have the Tree of Life Family worship pastors and leaders Chris and Von Laughlin leading worship all week.
There will be children's ministry for all primary school aged children, youth rallies for secondary school aged children, and a creche for the little ones (you will need to supervise your own children in the creche, but the audio of the meeting will be available).
We believe this conference will absolutely change your life for the better, and equip you and mature you to help Heal the Nations. We are expecting this year a remarkable flow of the Holy Spirit - listening online and getting the CDs and so on will be good, but nothing is going to take the place of being there this year.
Conference starts Wed 19th August, 7pm. It finishes Sat 22nd August, 1pm. Session times to be determined.
Click the button below to get your free family tickets. Or click here
Heal The Nations
BENEFIT FROM THIS MESSAGE?
Galatians 6.6 says "Let him that is taught in the word communicate unto him that teacheth in all good things". When you are benefiting from great teaching, it is always wise to invest in the ministry that is teaching you. We are committed to making these teachings free of charge across the world, why not help us in our mission and help other people hear the powerful, uncompromised teaching you are listening to today?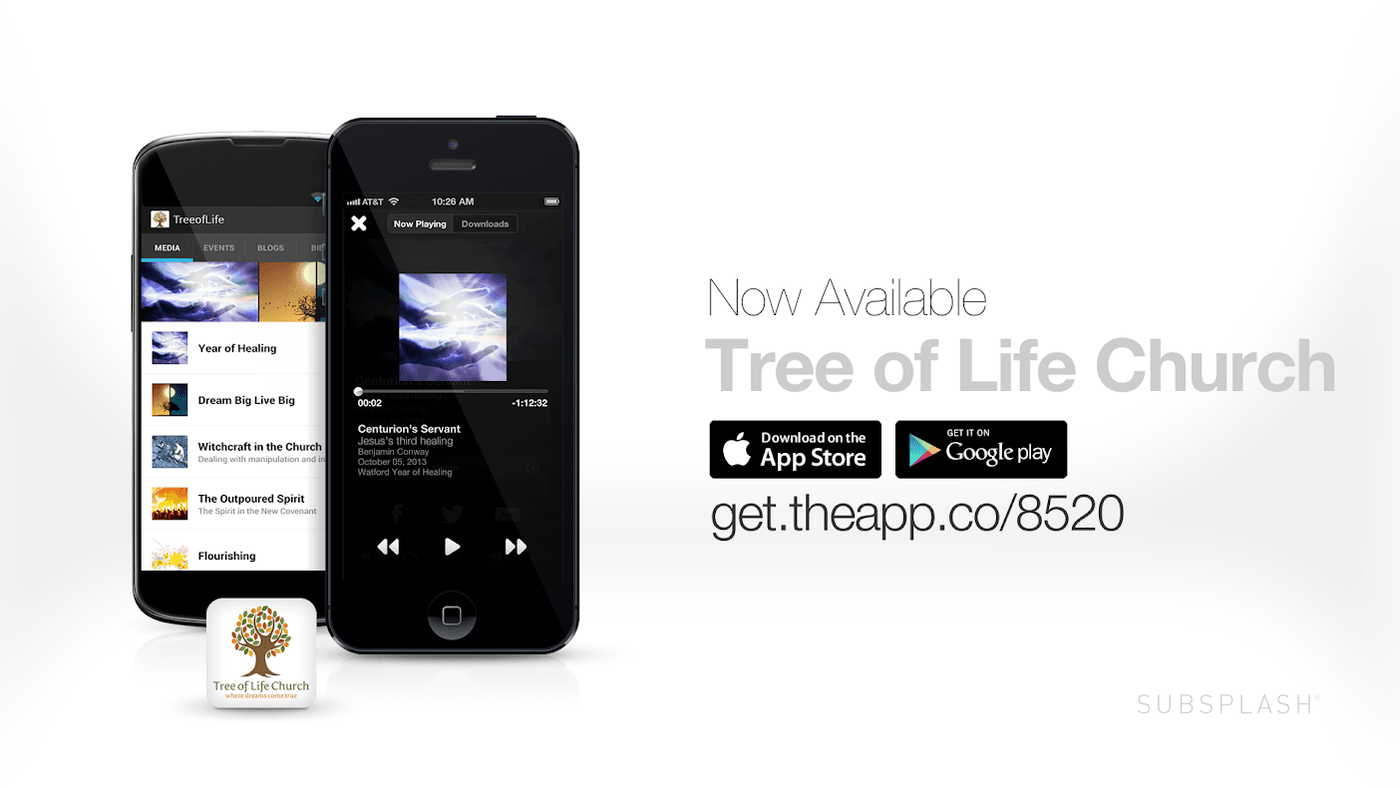 You can listen to over two hundred messages on your phone, never miss another Tree of Life event, read our pastor's blogs, and join our annual read the Bible plan through our exceptional app. Download it today from Google Play or the Apple store absolutely free!