HEAL THE NATIONS IS CHANGING!
Carroty Woods, Higham Lane, Tonbridge, Kent, TN11 9QX
Wednesday 28th August—Saturday 31st August
Next year, we are moving forward a gear with Heal the Nations, and it will be a residential conference—meaning we are going away on holiday together church!
In the next few weeks, we will share with you the session times, the different seminars, the events—there will be rock climbing and all sorts of other activities for the children and youth—and the young at heart. It's going to be the most remarkable conference we have ever done. The guest speakers this coming year will be Billy Epperhart, Ashley Terradez, and Robert Maasbach, so you will want to be there!
Now, the conference is FREE of CHARGE, but you will have to pay for your rooms to stay with us on-site. The rooms are very simple—chalets with bunk beds, so we can keep the costs down.
You will need to decide how many are in your party then book a room together, most of the rooms are 4s and 6s, so make some friends!
You will need to book online by clicking the button at the bottom of this page, so that the computer will have a record of all the room bookings. The rooms are chalets, and you have two options—en suite or share a shower–at two different price points.
When you have booked a room you next to email Lee Collingwood at [email protected] and he will confirm your booking and tell you your room number and building name for the three nights (Wed-Sat).
We finish up Sat morning about 12ish, and then have a barbecue together to celebrate the week, our fellowship and our achievements by God's grace together!
This is going to be a lot of fun—social as well as spiritual–and something very special for us as a church. If you genuinely cannot afford the cost of the accommodation, please email [email protected] and we can have a discussion.
(15% discount to all bookings made before 30th November)
(notice this button will not lead to a live link until Sunday 23rd September at noon)
HEAL THE NATIONS SPEAKERS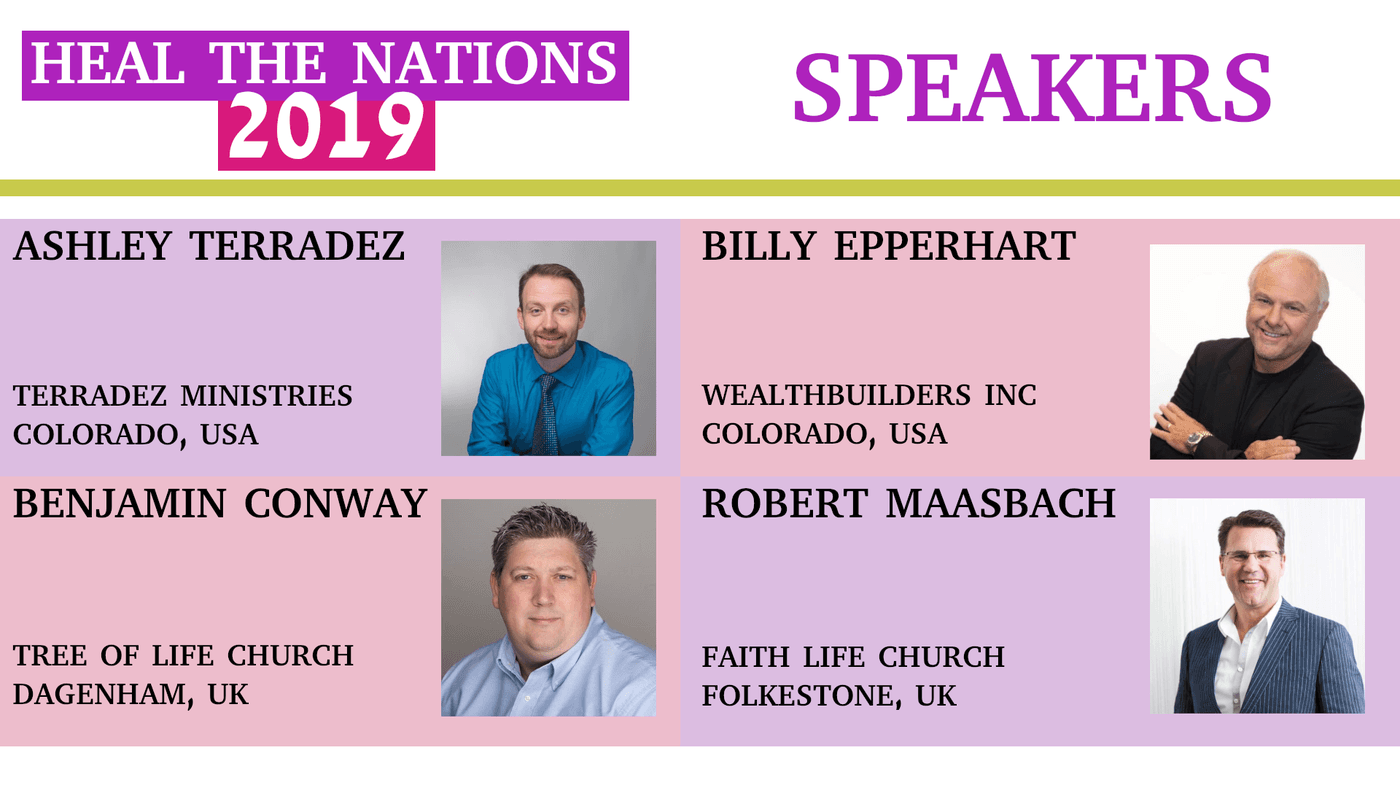 FIND OUT MORE ABOUT CARROTY WOODS