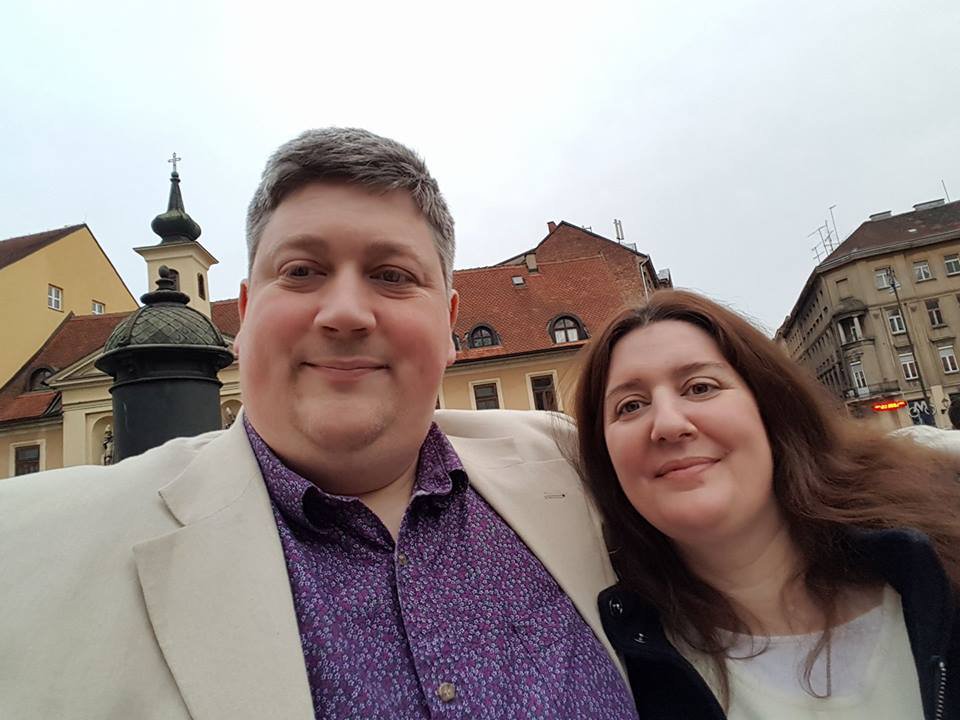 Benjamin and Amanda Conway
Benjamin and Amanda Conway are the lead pastors of the Tree of Life Family, a growing network of growing churches based in Dagenham, Essex, where they have been the lead pastors for eight years now. After becoming born again following an open vision of heaven in 1993, Benjamin quit his university course in Scotland and moved to Cheshire to begin Bible College.
After many years as a travelling healing evangelist, being a youth pastor, and teaching at several Bible Colleges, Benjamin was called by the Lord to move to Dagenham and pioneer a new church, a church full of the Word, full of the Spirit, full of the nations, and filled with love. Under Ben and Amanda's leadership, the Tree of Life Family has grown from meeting in their living room to meeting in a local cinema, having hundreds of people each week meeting across their many church plants and Grace Gatherings across the United Kingdom. In addition, Benjamin has one of the largest and fastest growing television ministries in Europe.
Benjamin's heart-beat is that no one is more than an hours' drive away from a Tree of Life Church. Amanda's heart-beat is that everyone in the United Kingdom hears the pure gospel of the Lord Jesus Christ and is given a chance to respond. Benjamin is in high demand across the world to help build local churches and preach the uncompromising gospel of the grace of God and heal the sick.
Together, Benjamin and Amanda travel the United Kingdom, Europe and the world bringing life, help, and hope to thousands of people. Their motto "where dreams come true" is not something they take lightly - they want every Christian to be inspired to dream big, and be challenged to make the right choices to live those dreams.
Benjamin and Amanda have four children, all of whom are born again, Spirit-filled and serve in the local church. When they are not pastoring or preaching, Ben lifts heavy weights and enjoys action films, while Amanda prefers long walks and period dramas.