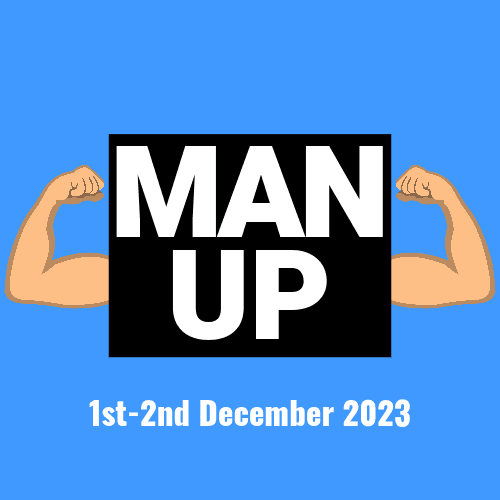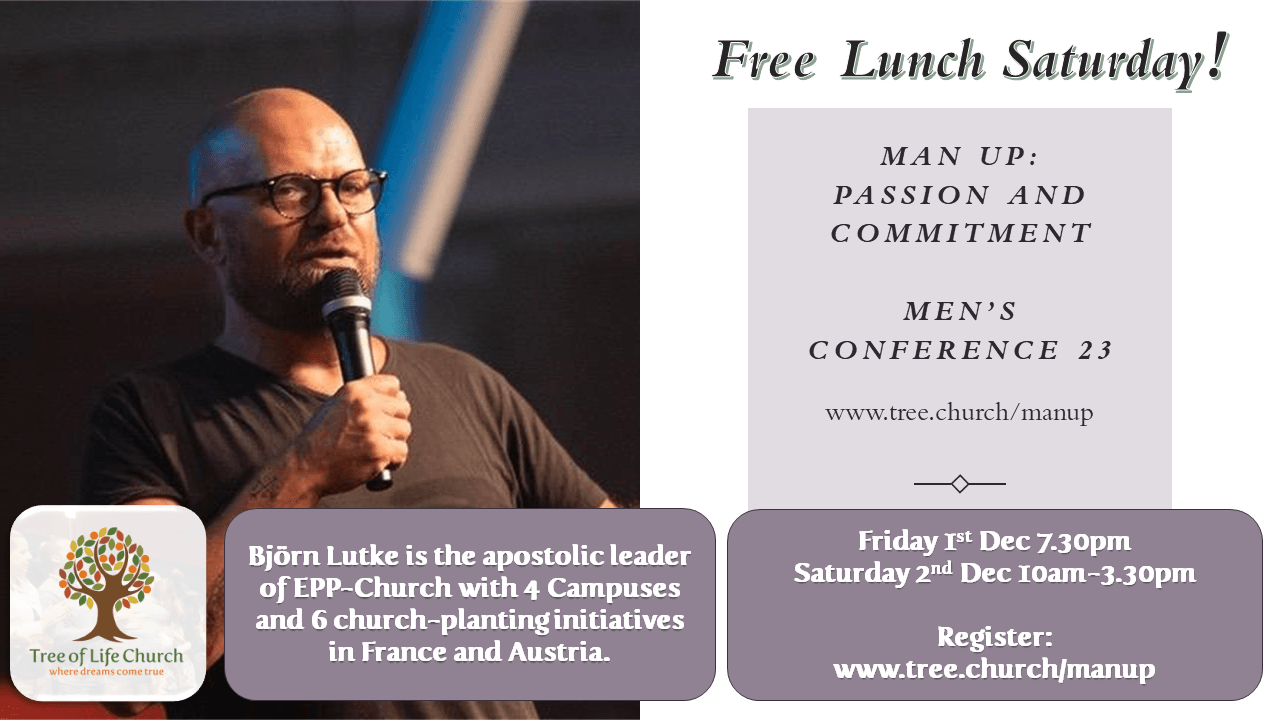 It's Time For Men to Man Up!
Calling all men. It's time for a men's conference. It's time for men to get together and worship together, fellowship together, and be inspired and challenged together.
This year our conference is going to be entitled PASSION AND COMMITMENT and our keynote speaker is Björn
Lutke.
Björn and his wife Brita are multiplying churches across Europe and the world. They are currently seeing thousands of leaders equipped and planting churches so that the knowledge of the glory of God will cover the earth as the waters cover the sea. They are the founders of EPP-Church (Eglise Protestante le Panier) in the second largest city in France, Marseille.
From the beginning in 1992 their hearts burned to reach the nations through church-planting. Todays ministry is centered around church-planting and church-development. Björn is the apostolic leader of EPP-Church with 4 Campuses and 6 church-planting initiatives in France and Austria.
In 2019, Björn launched a church-network called "Crossing Waves" of which he is the leader today. Today, this network consists of 80 churches in 25 nations across Europe, Africa and the Caribbean Islands.
Björn is the CEO of BFP International Network. This Network includes all churches founded from churches of the BFP out of Germany. The BFP is the biggest penecostal movement in Germany. He is also the director of training of DCPI Europe. DCPI is a training organisation for church planting.
Their aim is to see 700.000 churches planted all over Europe.
Björn & Brita have started a fulltime discipleship school called "Masters Commission Marseille" – MCM. Björn is the CEO of the MastersbCommission Network in Europe called Resolute.
1st - 2nd December 2023
It's time for our Men's Conference again. Make sure you sure you
come along!
Venue; Niland House, Watford
(details below)
Session Times:
Friday 7.30pm-9.30pm
Saturday 10am-1pm, 2pm-3.30pm
We will be having nuns serving us teas and coffees during
breaks, and there is a rumour that the pig is returning.
SIGN UP NOW!
INVEST IN THIS CONFERENCE!
Galatians 6.6 says "Let him that is taught in the word communicate unto him that teacheth in all good things". When you are benefiting from great teaching, it is always wise to invest in the ministry that is teaching you. We are committed to making these teachings free of charge across the world, why not help us in our mission and help other people hear the powerful, uncompromised teaching you are listening to today?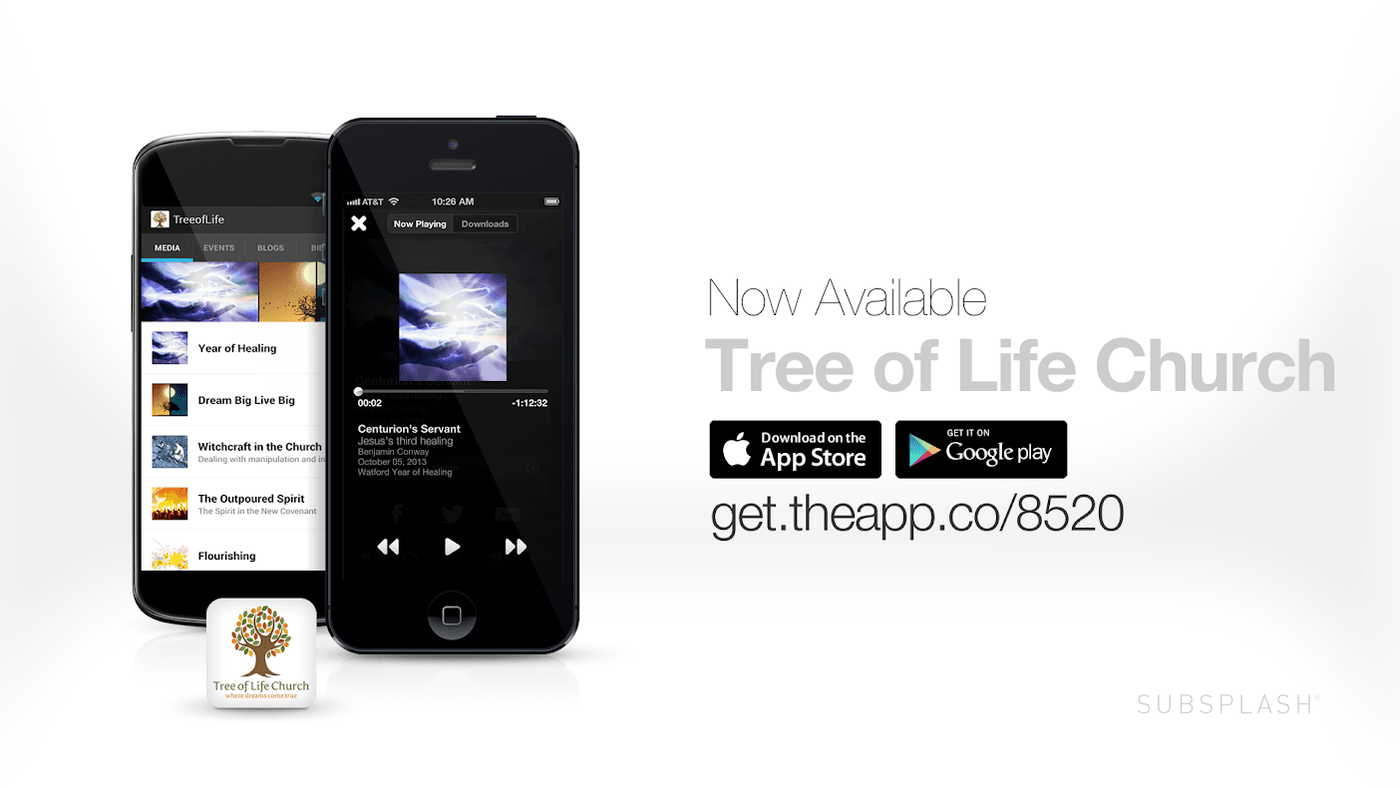 You can listen to over two hundred messages on your phone, never miss another Tree of Life event, read our pastor's blogs, and join our annual read the Bible plan through our exceptional app. Download it today from Google Play or the Apple store absolutely free!
Why not check out the some of the previous Man Ups: