Grace Gatherings
Grace Gatherings are monthly meetings where we talk about the grace of Jesus Christ and heal the sick. They are the first stage of starting a new church in the area as they let us meet people who are interested in God and His love, and in being part of a new church like ours.
LOCATIONS AND TIMES
Grace Gathering Cambridgeshire meets on the third Sunday of the month, at 6pm.
Grace Gathering Suffolk meets on the fourth Saturday of the month, at 7pm.
Grace Gathering Dorset meets on the second and fourth Sundays of the month, at 5.30pm.
Grace Gathering West Midlands meets on the third Saturday of the month, at 6pm.
DIRECTIONS
Grace Gathering Dorset meets in The Allendale Community Centre, Hanham Rd, Wimborne BH21 1AS (Notice the new venue, starting next meeting 10th February)
Grace Gathering Cambridgeshire meets in Coton Village Hall, 56 High St, Cambridge CB23 7PL
Grace Gathering Suffolk normally meets in Trimley Memorial Hall, Trimley St Martin, Felixstowe IP11 0RJ. (However, this month - February 2019 - we are meeting at the Bowling Pavilion, Kesgrave War Memorial Community Centre, Twelve Acre Approach, Kesgrave, Ipswich IP5 1JF)
Grace Gathering West Midlands meets in Stockingford Community Centre, Haunchwood Road, Nuneaton, CV10 8DY
WHO RUNS THE GRACE GATHERINGS?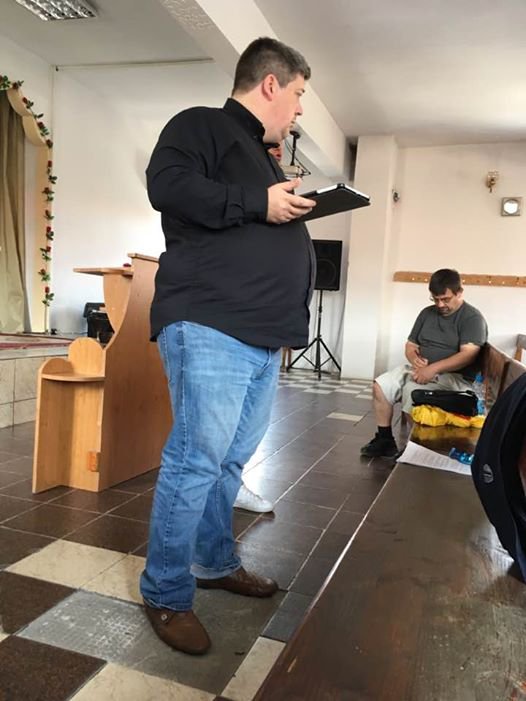 Ben Conway is responsible for the Grace Gatherings. The apostolic call on his life gives him great wisdom on how to ensure these meetings are balanced, honour God, and are preparing people for the challenges and the joy of being involved in local church.
NEXT SERVICES
Grace Gathering Dorset will next meet at Allandale Community Centre at Sunday 10th and Sunday 24th February, at 5.30pm
Grace Gathering West Midlands will meet at Stockingford Community Centre at Saturday 16th February, at 6pm
Grace Gathering Cambridgeshire next meets at Coton Village Hall, on Sunday 17th February, 6pm
Grace Gathering Suffolk next meets at The Welcome Hall, Trimley St. Mary, on Saturday 23rd February, at 7pm
WHAT NEXT?
Our Grace Gatherings are all going to become churches!
The second phase to the monthly meetings is the weekly Living Church. In those meetings we will fellowship, worship the Lord, study the Word, and pray for and love one another.
Then the third phase is to launch the church with a three day "Jesus Wants You Well" conference with healings and miracles. This will be advertised widely and truly make an impact in the local community.
We are currently looking at Milton Keynes and Stafford as places for future Grace Gatherings. If you are from these areas, please contact us, we would love to hear from you.